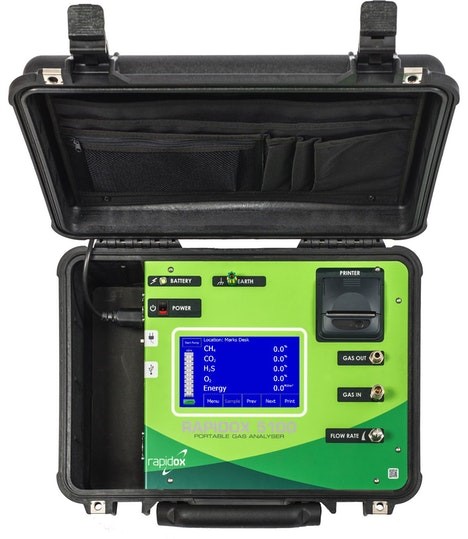 The Rapidox 5100 Biogas Analyser is a high specification and portable instrument designed for the analysis, control and monitoring of biogas produced from the anerobic digestion of organic materials. Four key features of the analyser are:
> A mobile laboratory: a full spec laboratory-class in your hands.
> Instant calorific value reading: no need to send your gas sample away and wait for your results.
> Battery life: 8 hours on a full charge so you shouldn't ever be caught out.
> Portability: all housed in a heavy-duty Peli case so you can move about a little easier.
For more information, click here for the technical specification sheet.
Whether you are a general biogas service provider, or work in a lab that does field analysis as well, we can help.