Leak Testing Solutions & Services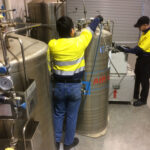 What is Helium Leak Detection?
Helium is non-toxic, inert, non-flammable and not normally present in the atmosphere at more than trace amounts. Due to its small atomic size, helium passes easily through leaks. There are other leak detection methods but none of them is as accurate in terms of localisation and quantification, as helium leak detection method. There are two main methods to leak test parts using helium: vacuum testing (outside-in) and pressure testing (Inside-out).

Leak Test helps to maintain the systems
► Regular check and test will help you to minimise unit downtime and increase unit profitability
► Industrial process tools that use vacuum systems or pressure systems should be tested to check for occasional leaks
► It can be part of preventative maintenance or in the event of an unexpected failure
Whether it is in-house or on-site leak testing, AVT Services can provide you with
the best service and advice. We also specialised in the following leak test: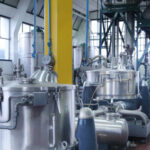 ► Vacuum systems include: Vacuum furnaces, vacuum coaters, electron microscopes, glove boxes, linear accelerators, electron beam and ion beam process equipment, semiconductor process equipment, laser process equipment.
► Pressurized systems include: power plants, gas handling systems, bioreactors, liquid gas facilities, underground tanks, underground cables and pipes
Services
At AVT, we offer leak detection services and MFC Calibration. We sell, service new, used and rebuilt helium leak detectors including a broad range of models from major manufacturers such as Alcatel, Edwards, Leybold, Linxon, Pfeiffer, Varian and many more. Other specialise services: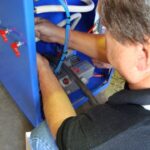 ► Freeze Dryer Services
► Helium Leak Detection
► Mass Flow Controller Repair & Calibration
► Process Control Upgrades
► Second-hand/Reconditioned Vacuum Equipment
► Vacuum Pump Repair Services
► Routine On-Site Service Contracts