$ P.O.A.
Portable Transformer Oil Purifier Filter – Mini Degasifier E865C Series
This light weight Mini Degasifier E865C cart by Enervac uses the latest vacuum technology to degasify, filter and dehydrate insulating and di-electric fluids.
The unit is ideally suited for pole mounted transformers, bushings, conservator and similar small fluid volumes.
Contact us for more information.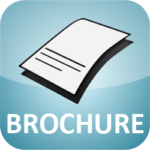 You May Also Like
Product Enquiry
Product Enquiry
Please enter your enquiry details below and we will get back shortly.